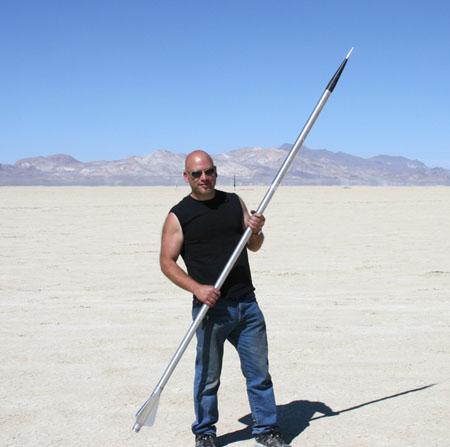 Mike Fisher, owner of Binder Design at BALLS 19 Blackrock, Nevada 2010.
Photo by Rick Clapp
We are the ongoing standard for high quality rocket kits and accessories. From our mid-power kits for beginners to high power rocketry, to high strength aerospace grade aluminum fin cans, to extreme motor casings like the 38mm L project pictured above, we have something for everyone. The most complete kits with the best instructions in the industry, hands down.
This year's holiday sales are amazing!
First is our Thanksgiving special: Purchase any fin can from Wednesday November 25th through Monday the 30th and we'll give you a free upgrade to our dot decorative finish!
Next up is our holiday special which runs from today through January 1st: Purchase any 4" diameter rocket kit priced at $100 or more and we'll throw in a free 4" avionics bay kit! (Excludes Excel with dual deploy and Bat dual deploy since these rockets already include the bay kit.)
Nothing is required on your part to take advantage of these offers, just place the order and we'll include the upgrades automatically. Happy Holidays from Binder Design!